Monthly Archive for April, 2007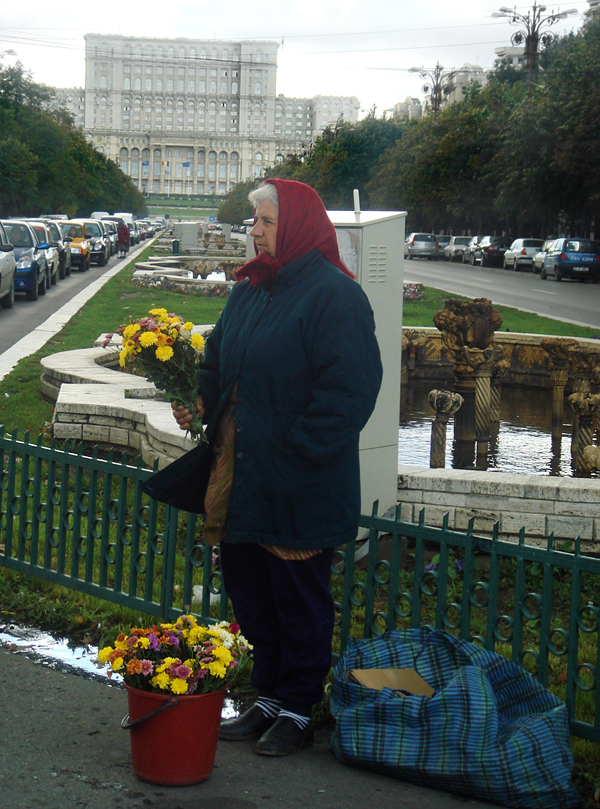 detaliu: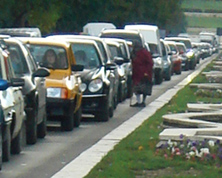 Am surprins-o pe doamna de mai sus fara voia ei. Cand si-a dat seama ca ii fur imaginea, s-a intors. Din pacate nu am avut timp sa ma opresc si sa ii cer permisiunea; poate nici nu mi-ar fi dat-o.
She seems nice. M-a frapat toata scena (cu tot cu babuta care cersea – vezi detaliu - si casoiul din spate) si mi-a dat o senzatie ciudata , posibila induiosare, gandul ca ar avea nepoti (?!). Florile erau mult mai dragute in realitate, si era frig.
M-am trezit cu un pestisor auriu pe cap, folosit si reciclat de Raluca, si ii raspund asa:
Dorinta nr 1: Un pestisor auriu personalizat.
Dorinta nr. 2: Pestisorul asta sa-mi indeplineasca toate dorintele.
Dorinta nr. 3 ( care, if you think about it, e de fapt prima dorinta): A backpack trip through Europe, cu un "micut" Canon de gat

Acum fishie se duce la miss morningjacket, la cax si la alexandra.
Labirintul lui Pan – urmarit si admirat astazi de cei cinci oameni care au incaput in sala cinematografului Europa ( les connaisseurs savent).

Este genul de film… hmm, wait.. in ciuda tuturor comparatiilor facute pe tema acestui film, mie mi-e greu sa-l atribui unui anumit gen. E un film sensibil, dar, mai presus de toate, foarte istet:
El laberinto del fauno iti tese povestea dar te lasa, discret, sa-ti alegi singur sfarsitul, magic sau nu, dupa preferinte, dupa dispozitie.

The amazing sounds of Kumm s-au auzit vineri in Backstage.
Eu nu am ajuns, dar mi-am amintit ca am niste fotografii cu ei de la Stimultan 2, anul trecut.
Long live Kumm!
Coming up this summer, Stimultan International, powered by Oricum