Archive for the 'Funny Ha-ha?' Category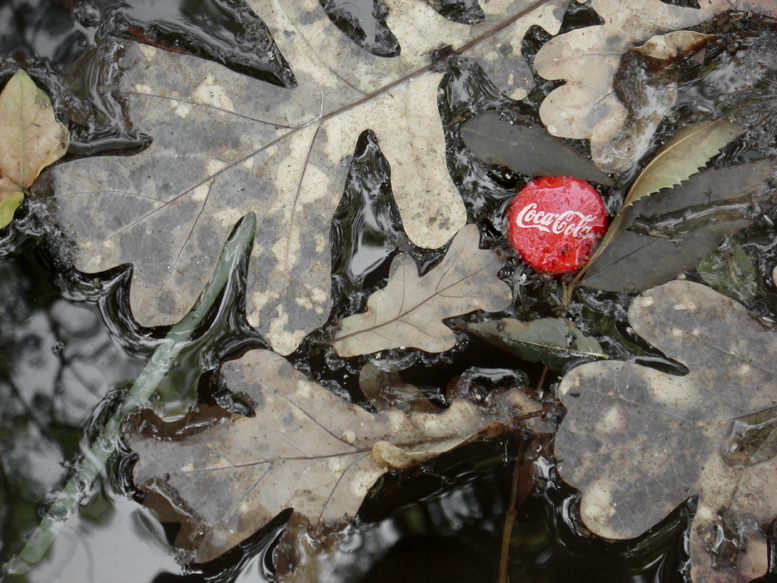 always coca cola! cu dedicatie pentru cosmofever si toti ceilalti addicts chare mha cunhoaste!
Mda, recunosc. Am iesit la promenada sambata seara, si eu… pe la Unirii. Eu si echivalentul populatiei Targu Jiului.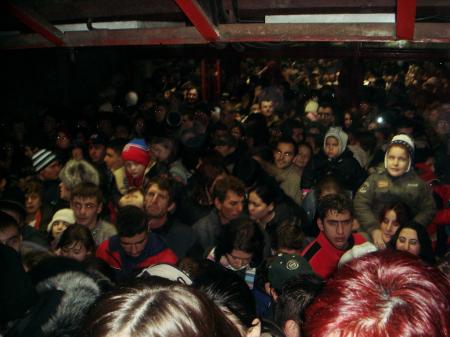 Dupa calatoria mirobolanta cu metroul, inca amuzata de situatie si oarecum resemnata, m-am avantat in puhoiul ce o lua spre iesirea mea. Am reusit sa rasuflu abia dupa 20 de minute de captivitate si lupte in pasaj, cot la gura cu restul preafericitilor. Artificiile au fost chiar dragute, in sfarsit lumea era entuziasmata. Poza cu bradu nu pun, dar am facut un desen parca mai interesant: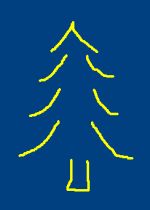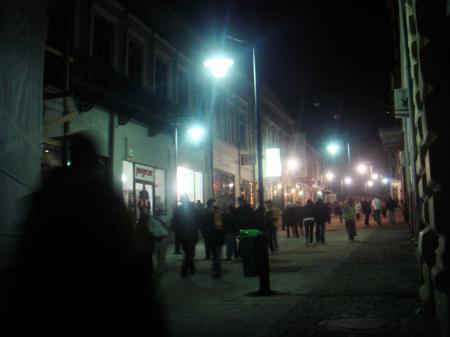 zona Lipscani la 1 h dupa eveniment
tipul asta e genial sau am luat-o eu razna?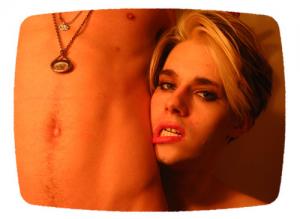 cute ( or should i say pretty), gay, witty, effeminate, self-absorbed, bouncy haired, baby-blued… ladies and gents, meet Cris Crocker ( inca nu si-a dezvaluit numele adevarat)!
ce mi se pare cel mai tare e faptul ca tipul asta a crescut intr-un orasel american, pe undeva prin sud, cu bunicii lui penticostali. IN SUD! nu-mi pot inchipui prin ce a trecut, dar ce-a fost a fost si a dus la ceea ce este si, mai important, unde este, intr-un timp atat de scurt. in cateva luni de postari pe youtube si myspace, chris a devenit a genuine web 2.0 icon. you kick ass, chris!
nuu, nu pisicile. cizmele!
atunci cand ma grabesc, adica de obicei, ies prin spatele blocului. printre tomberoane, pe alee si, daca nu-mi iese in fata vreun patruped latrator, reusesc sa scurtez drumul pana la metrou cu 60 de secunde! a, si daca nu imi atrage atentia ceva ce trebuie neaparat pozat.
de obicei gasesc pisici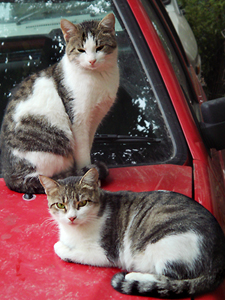 dar intr-o zi am gasit ceva mai interesant


check out 'em funky reds!
Fascinating, pana acum nu a ghicit nimeni ce este in imagine! My evil plan is a successsss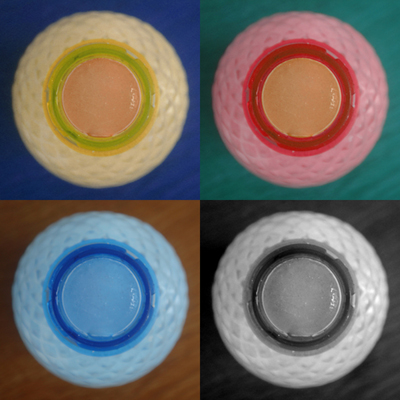 on a funnier note, iata si cum a reusit sa evadeze